Every week we share a frequency with you that accelerates your personal and spiritual growth. It also helps you to make a deep connection with the collective consciousness. We believe in the power of joining as one and the fact that on subconscious level we are all inter-connected. Therefore, align yourself with the Frequency of the Week and feel how you are being carried by the dominant energy of the moment.
Frequency JANUARY 19 - JANUARY 27 2019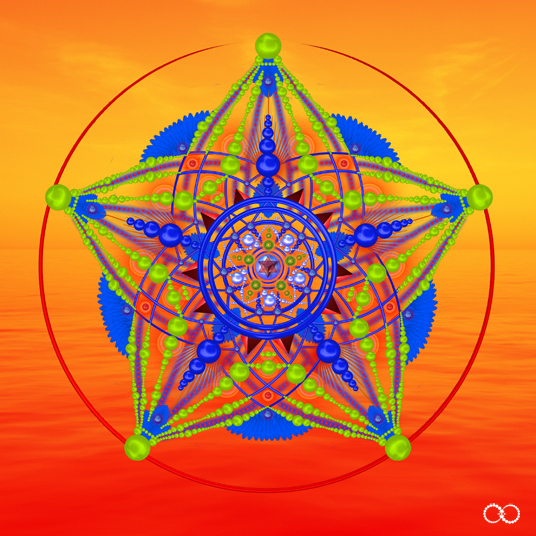 Our energy field is like a breath; it expands and deflates. And every time it repeats we send out energy and bring new energy in. That is how we resonate with one another and the universe and share our knowledge in an immense field of consciousness. Just like breathing, it is important that you regulate this flow. 
Regularly take the time to attune yourself to nature and the cosmos. Exhale your love and desires out: bring the energy back and feel the power increase. Feel how your energy field increases and enables a rhythmical exchange of information with the universe. 
The frequency of Expansion helps you to enlarge your energy field, in which you receive a stronger power of attraction with people and/or situations that resonate with you.
Affirmation: …
How to use…
Relax your body and follow your breathing. 
Click on the image to enlarge.
Focus for several minutes on the centre.
Then close your eyes to absorb the frequency.
Open your eyes again and stay in silence for a while.